2020 Endorsements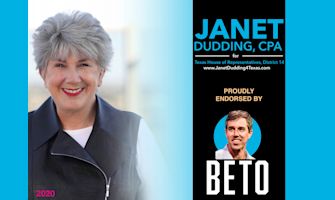 BETO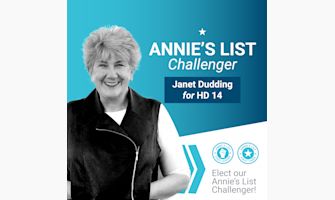 Annie's List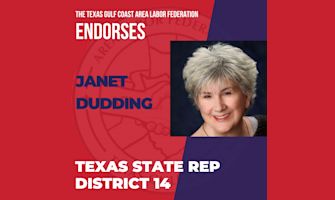 Texas Gulf Coast Area Labor Federation, AFL-CIO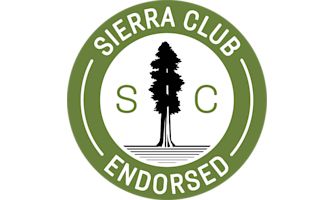 Sierra Club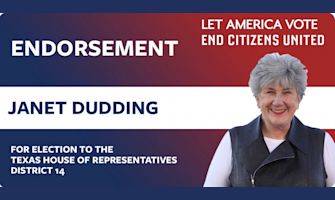 End Citizens United | Let America Vote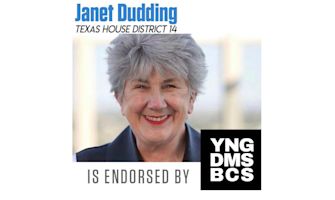 Young Dems BCS
---
"
YOUNG DEMS BCS IS EXCITED TO ANNOUNCE THE FOLLOWING ENDORSEMENTS: Janet Dudding, Texas House District 14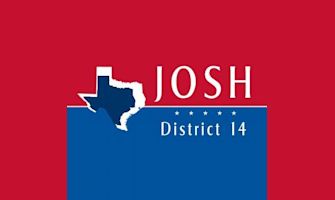 2018 Candidate for Texas House of Representatives, District 14
Josh Wilkinson
---
"
I support Janet's candidacy 100%. She is a brilliant and compassionate person, the kind of person we desperately need in Austin, and I encourage you to show her the same support and respect you showed me. Thank you!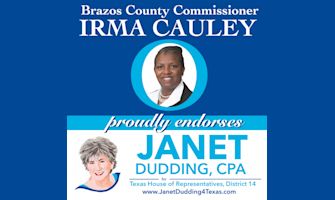 Brazos County Commissioner, Precinct 4
Irma Cauley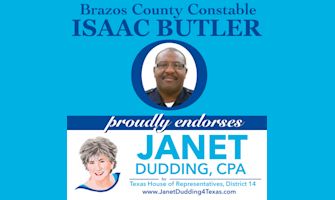 Brazos County Constable, Precinct 4
Isaac Butler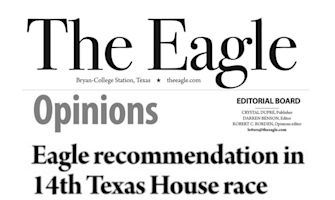 Editorial Board
The Eagle
---
"
The Eagle recommends a vote for Janet Dudding for Texas House District 14 in the March 3 Democratic Primary.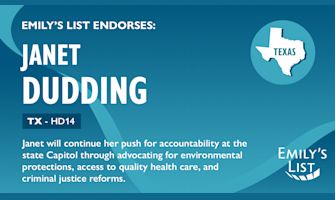 Emily's List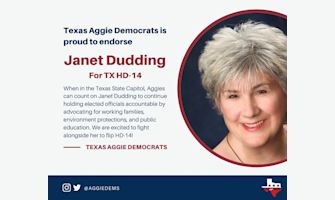 Texas Aggie Democrats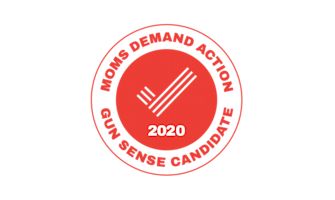 Moms Demand Action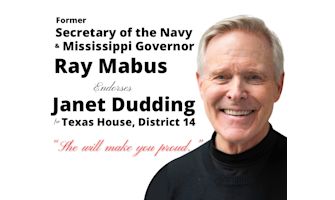 Former Secretary of the Navy
Ray Mabus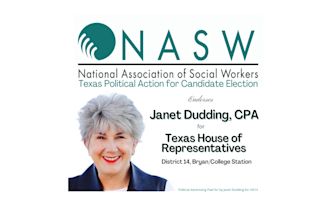 National Association of Social Workers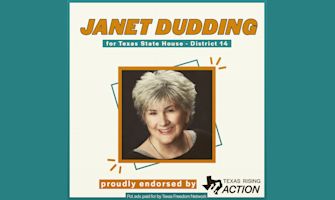 Texas Rising Action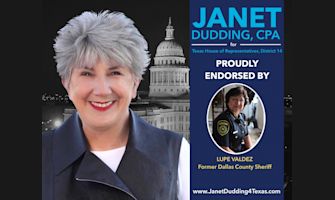 Lupe Valdez, Former Dallas County Sheriff